SISTER BAY — On a recent afternoon sail from Sister Bay, the tall ship Edith M. Becker was filled with more than passengers ready for a delightful afternoon excursion — it was filled with globe-trotting history as well.
Captained by Kate Wicks, a former high school teacher who left the classroom to follow her passion on the water, along with crew members Karrie and Jordan, were the crew for the day aboard the Edith M. Becker.
Originally christened the Appledore III, the ship was one of five versions of the Appledore built by Herb and Doris Smith in the early 1980s.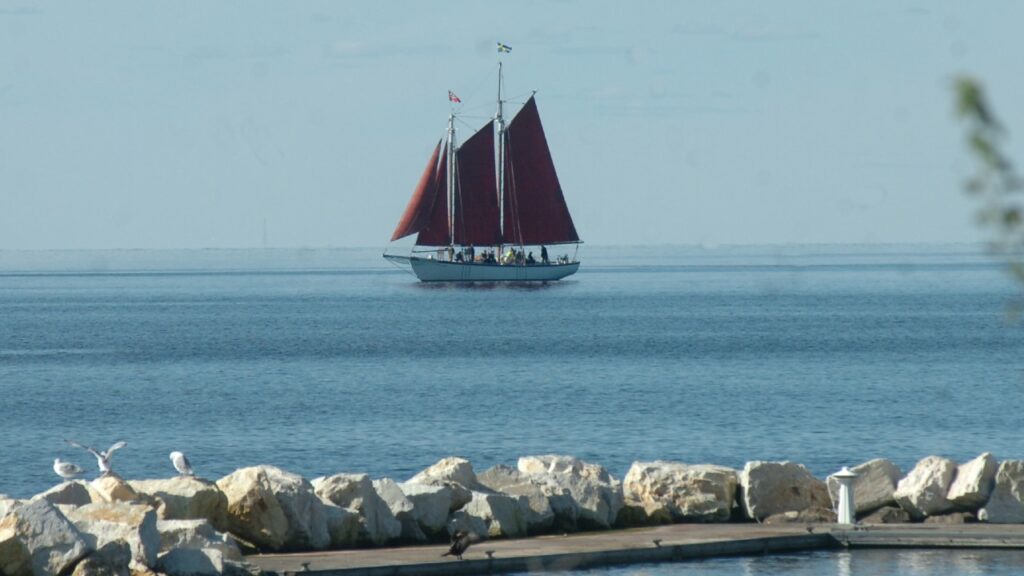 They sailed the ship around the world twice while Herb shot B-roll video for Disney films that he had flown back to Hollywood when they occasionally made port.
The Smith's chronicled their adventures in the book, "Sailing Three Oceans," a copy of which Jordan shared with the passengers during the cruise.
Peder Nelson, owner of Sail Door County, purchased the 65-foot schooner in 2011 and rechristened it the Edith M. Becker after his great-grandmother, who arrived in New York in the 1880s after crossing the North Atlantic from Europe.
These are just a few of the tidbits of fascinating history the crew will share during the two-hour cruise.
Relatively unchanged from its days circumnavigating the globe, the huge sails rise into the wind once the ship leaves harbor, catching the breeze as it moves along the coast.
Passengers sit atop the cabin on each side of the ship, but the the ride is smooth and pleasant.
Crew members call for volunteers to help hoist the sails to get underway, and on this day, a gentle 5-10 knot breeze made for a comfortable trip.
At the end for the excursion, the crew fires a cannon from the back, signaling a return to port.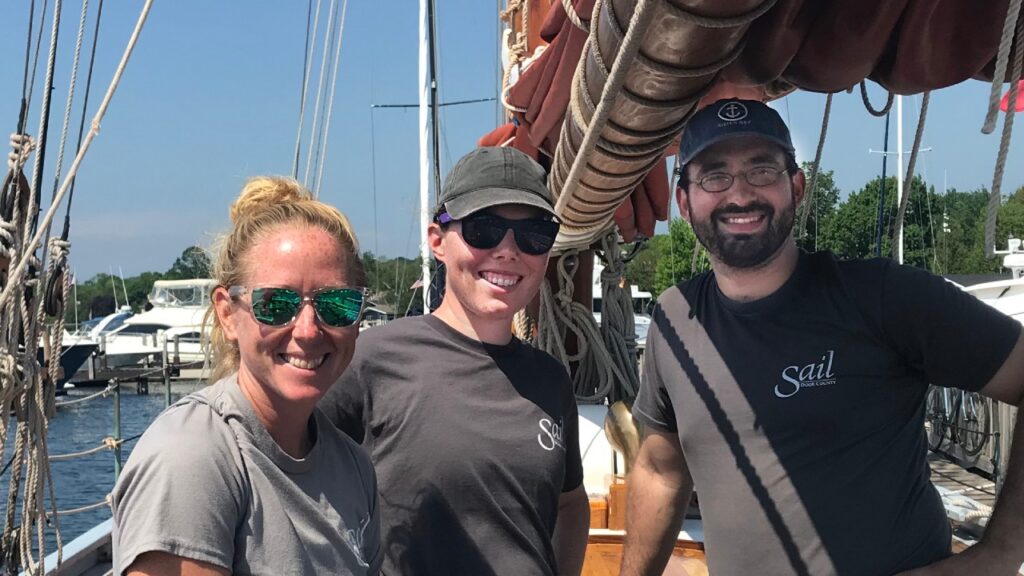 If you're planning an excursion, here's what you need to know:
Reserve a spot as early as possible. The ship has room for 22 passengers and the sunset cruise fills up far in advance. The 1 p.m. cruise was the only one available for same-day reservations on the day we sailed.
There's also a 10 a.m. cruise down to the Eagle Bluff lighthouse in Peninsula State Park.
There is a restroom down below in the ship, as well as one nearby at the Sister Bay Marina.
It's about 10 degrees cooler out on the water, and sunglasses help on sunny days.
Passengers can bring their own beverages.
You can save the online booking fee by stopping at the kiosk at the Sister Bay Marina or calling 920-495-7245.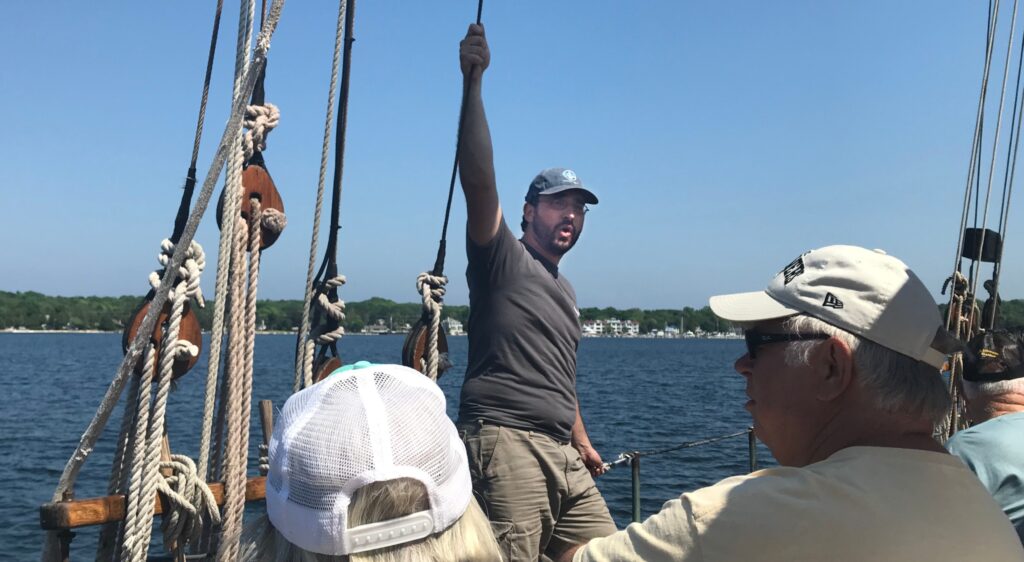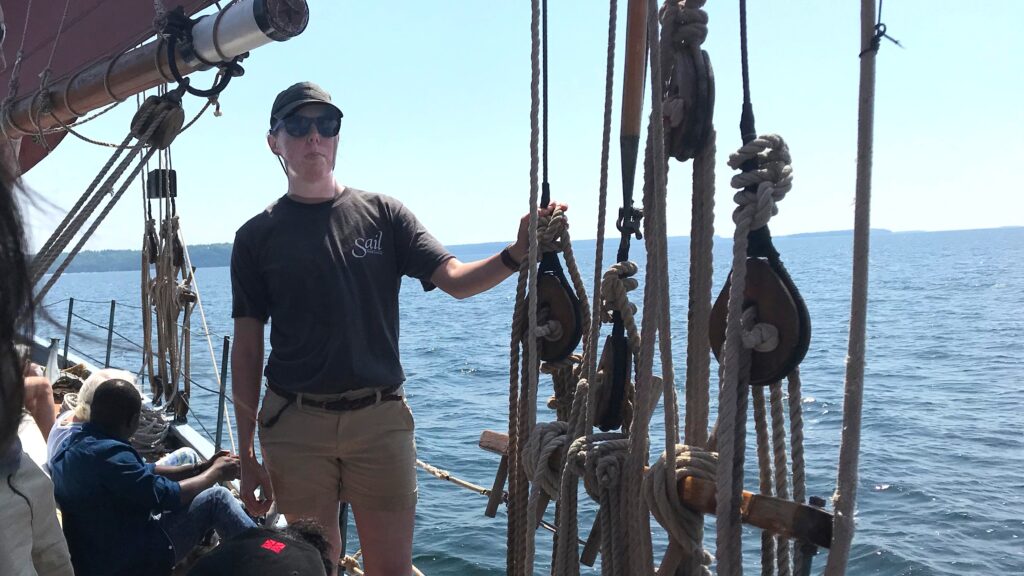 Follow us on Facebook: PAGE I GROUP